How Do You Respond to Negative Reviews?
Sep 6, 2020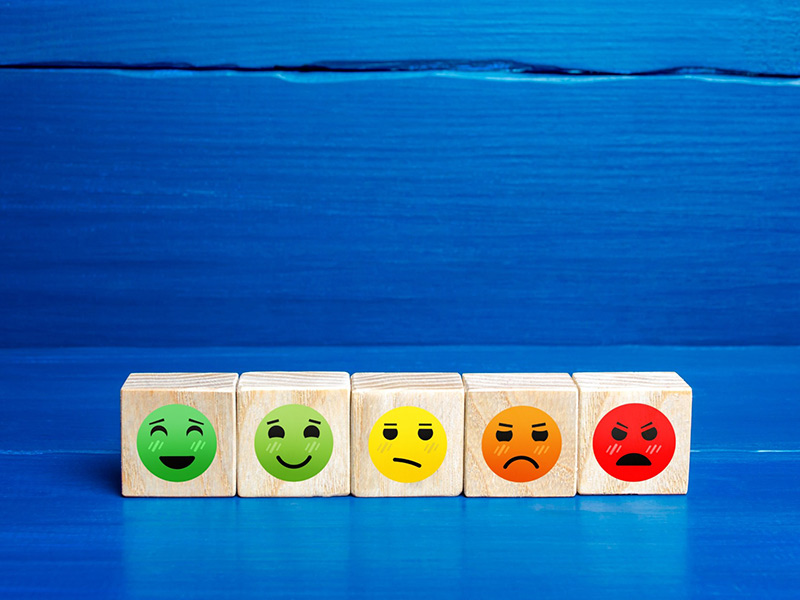 Reviews — you'd much rather live without them than have them determine the success of your business. But what can you do — people like them for many reasons. It all boils down, however, that reviews smooth out the decision-making that goes into shopping. Plus, it's a form of social proof, and that's important because nine out of ten people will put more trust in an unsolicited, non-paid review than a paid-for ad.
Whether you're a fan or not, reviews are a feature every business should learn to tackle. Managing good ones is easy enough. But the bad ones? What to do about those? They're bound to happen no matter how much you try to be polite and forthcoming with your customers, and when they arrive, they're likely to spread bad vibes.
That's where you have to step in with some damage control. You can't stop the word-of-mouth circle around the original malcontent. But you can do something about the bad reviews they've left to on your website or one of the reviewing platforms. Here's a four-point plan for dealing with bad reviews.
Stay Calm
It's perfectly natural to feel an urge for a brash and forceful response to a bad review. However, it wouldn't help if you acted on it because those kinds of replies rarely work. When you receive a terrible review notification, the best thing you can do is count to ten and take a couple of deep breaths. Don't blow the gasket.
Read the contents of the review, study it, and try to find out as much about the cause of the bad review. You'll want to know if the person was wronged. The other option is that you're dealing with someone — possibly a competitor — who is trolling or merely trying to dent your reputation.
How to Handle an Honest Review
Depending on what you've found out, you'll be able to address the reviewer in a couple of ways. If you find that they've made a valid claim, the best course of action would be to apologize and find a way to move the conversation offline.
If you're not sure how to do all of it, there are the steps you should follow:
1. Address the review. That's as simple as saying "dear customers" at the start of your reply.
2. Express gratitude. Tell the reviewer that you're thankful for the time they took to leave the review.
3. Express remorse. You should always say that you're sorry for the reviewer's bad experience with your business.
4. Acknowledge the issue. If it's your fault, why not admit it, albeit in a way that doesn't leave you open for a lawsuit.
5. Offer rectification. Ask to work together on the way to make things right.
6. Take it offline. At this point, there's no need for the two of you to continue chatting.
Following the last step, any issues you have with the disgruntled customer will be resolved between the two of you away from the prying eyes of the public.
79% of consumers say they trust online reviews as much as personal recommendations from friends or family. … Positive reviews also have a big impact on consumers, with 94% of consumers saying positive reviews make them more likely to use a business

Brightlocal.com
How to Manage Dishonest and Fraudulent Bad Reviews
If you were at fault, it's only natural that you'll do what you can to salvage the relationship with the customer. A part of it has to happen in public so that anyone looking up your business can see that you're willing to go the extra mile to make things right. A part has to happen in private so that you're not encouraging any fraudsters.
Speaking of fraudsters, it's likely that you'll have a fair share of fraudulent bad reviews, too. Some people do it for fun, some because they're competitors, and there are always those who don't like your business. You'll recognize a fraudulent review by:
A general lack of detail about what happened.
A string of similar reviews left by the same reviewer to different businesses.
A story that doesn't match your records.
Direct mention of a competitor.
Handling these types of reviews can be tricky. It's easy to feel inclined to destroy the reviewer so that it will make the review and your answer a viral sensation. That's a method that can easily backfire, however.
A better course of action would be to bring the review to the attention of the reviewing platform. Provide the platforms' representative with any evidence you have regarding the fraudulent status of the report. That might be enough to have the review removed.
The Two Most Important Tips for Handling Bad Reviews
Handing bad reviews is more of an art than a science, but there are some things you should do with consistency. If you pull it off, even a couple of bad reviews will have no impact on your business.
The first thing you need to do is to reply to every bad review you get. That demonstrates that you're not afraid of bad reviews and that your business is accountable for its mistakes. Of course, it would be great if you could be apologetic and helpful if the bad review is justified, or stern and direct if it's a fraudulent one. Keep your tone in line with your assignment.
The second thing you need to do to avoid being drowned by bad reviews is always to have more good reviews than bad ones. No matter how obvious that sounds, you should know that getting a lot of good reviews can be tough work. It would be best if you incentivized people without paying for good reviews. Still, it's the most effective way to manage bad reviews, and you should practice it diligently.
Key Takeaways
Online reviews are an inseparable part of the digital landscape. You have to count that they'll be there, whether you like them or not. The good ones will do you good, and they'll help you send a positive image about your business to the world.
The bad ones might try to do the opposite. But if you handle them well, there's no way a couple bad reviews will throw significant shade on an otherwise upstanding business. If, on the other hand, you don't get anything except bad reviews, then it might be time for a long, hard look into the way you conduct business.