Why You Should Only Hire Experienced and Certified IT Consultants
Feb 22, 2018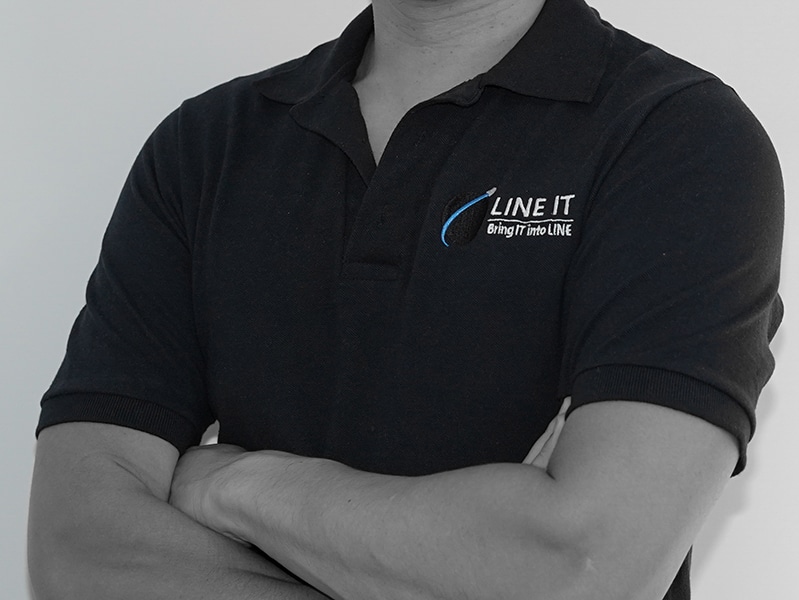 Whether you are using your computer or device, can be for personal use or for business purpose, disturbance in its functionality can cost you time and money if you do not know how to resolve it in a short period of time. Especially for a businesses where time is money. Your computer or business system can lose its functionality at any point of time without even any warning and that is when you will need the service of an experienced professional IT Consultant.
In today's modern computers, devices, software, networking, cloud and data security requires a larger IT skill set to be able to understand its importance and how they integrate with each other. Knowledge and experience is the key in providing excellent customer service.
Today, hundreds of IT service providers are doing business around Western Australia but the question is that how you will be able to identify a genuine and reputed company that can provide you highly satisfactory service with reasonable cost. This is why customers look to us for professional IT Services in Perth that's affordable. In this article, we will talk about what to look for before hiring professional IT Consultants.
Experience
Look for IT professionals that has been in the IT industry for a long time. They are exposed to the industry trends and has resolved vast amounts of IT related issues. They are able to identify issues faster and more effectively.
Most IT professionals charge a fairly high hourly rate so you want to make sure you are getting the expertise that you are paying for. So beware of extremely low hourly rates. They are usually 'fresh' IT consultants looking to get into the industry. Due to their lack of knowledge and experience, they will be spending more time figuring it out rather than resolving the problem and could cost you a lot more money.
Therefore, not all the companies provide such attractive facilities by employing certified technicians, who have gained expertise by working in this particular field for years. In order to make a profit from the business, many IT services agencies send fresher and non-certified persons to fix their client's problem.
Thus, you will have to find an agency of IT Services in Perth or any other place that always send experienced and certified technicians to execute tasks given by their clients.
Qualifications
Ensure the IT professional you are hiring is qualified. The IT industry is not regulated so its very easy for someone to 'pretend' to be a professional. Check whether they have industry qualification from leading vendors such as Microsoft. Not all qualification are equal though. There are specialise areas of expertise. Look whether they attended TAFE or University. These courses take are few years and requires dedication to finish.
They also need to right skill-set. A computer science graduate is very good at programming but is not usually a expert on small business computer systems. They may not understand the business workflow, their everyday database system, servers and networks. Where a system engineer will be more qualified to resolve IT related issues of a business.
A IT professional also is always improving their knowledge and skills. Technology never stands still.
Trust
Data security has never been more important today's modern computing. Government around the world are introducing privacy and data protection acts. This is to protect the consumer and the business.
A company or a IT professional must have good values to ensure confidentiality is upheld with the utmost importance. A experienced IT professional depends on trust as it affects their credibility.
Call a Company That Offer a Wide Range of IT Services
You wouldn't call multiple companies for different problems because the practice will cost you a lot. While looking for a IT Service Company, you should try to find a company that provides wide range of services such as,
Network installation
Virus detection and removal
Internet and Data Security
Backups and Recovery
Hardware advice and solutions
System upgrades
Maintenance service (Pro-Active than Re-Active)
System Integrations
Cloud Services
Server Solutions
Project Management

An experienced professional always utilise the latest technology applicable to the business requirement. In order to save time and provide instant support, many IT Professionals and companies are providing solutions by remotely accessing their client's computer through the internet. Other qualities to look for is:
Communication & Availability – Being able to contact the IT professional in a timely manner
Ability to explain in Plain English – Even though its beyond your understanding, the IT professional must be able to explain solutions and issues.
Customer Service – A IT professional must have people skills. The stereotype of a 'nerd' usually rings true. A IT professional who posses both customer service skills and IT expertise are the ones to look out for.

Having an inexperience IT consultant(s) can cause you more problems and money than you ask for. It's not worth the risk.