Choosing The Right Web host For The Best User Experience and SEO
Oct 16, 2018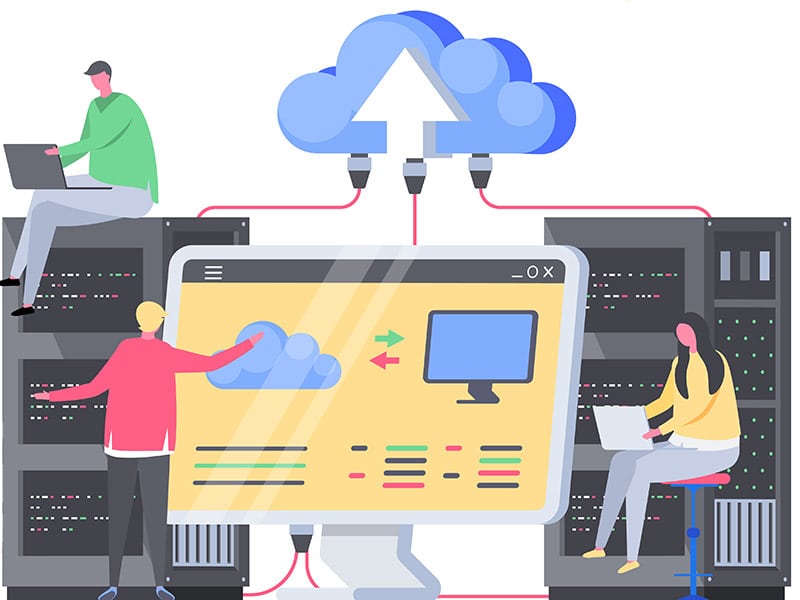 A website is very important for any businesses because your customers will often visit your website to research your product or service offerings. Therefore, you want to make a good impression with your website with it's the attractive design, relevant information and seamless user experience.
As a business owner, we're very conscious with our website and we perform a myriad of things, for instance, we continue our best endeavours to make sure we keep optimising our website. Like:
Providing informative and relevant information on their products and services
Post engaging photos and videos
Maintain customer service by engaging all communications such as online messaging and emails are answered
Customers will visit your website at any time of the day so if your website does not work correctly or it doesn't load instantaneously, customers will then visit another website (your competitor). This is undoubtedly what we want to avoid.
This article will outline why a good Web Host is important not only for user experience, but for SEO (Search Engine Optimisation) which is often over looked.
Google

The probability of bounce increases 32% as page load time goes from 1 seconds to 3 seconds
Up time- The Reliability of The Server
Up time determines the quality of your Web Host. Up time is the measurement that refers to the reliability of a server how long it can stay online before failing (downtime). That's why you often see Web Hosts advertising an up time of 99.9% which is fantastic. No Web Host can guarantee 100% up time due to external factors. So, if you notice that a hosting provider has a top-notch up time percentage, you can be certain that your website will remain online for longer.
Why Web Host location is important
Web host location is also important for speed and user experience. As we provide Web Design in Perth we recommend a locally based web host (Dream IT Host) located in Australia. By having a server located locally, customers can connect faster to your website. So, consider your customers location and choose a Web Host that best serves your target market.
Another important factor that business doesn't realise is its SEO factor. Local searches are an important part of local SEO. Search engines considers the location of your website thus affects your SEO rankings. Your website will have a higher rank signal if its in the same country/city than overseas.
Speed
The website responsiveness has a major effect on user experience. Even a few second delay can deter and frustrate a customer. Think of your website responsiveness as 'customer service'. Slow website equals bad customer and a fast website equals to good customer service. A good experience means your customers will keep on coming back.
SSD (Solid State Hard Drive) is the latest and fastest web host storage which will better serve your website to your users instantaneously. The difference is massive compared to a tradition mechanical hard drive that other web host uses to offer cheaper hosting plans.
Other than hard drive technology and location, there are other factors that a webhost can offer to help increase the speed of your website. Such as:
Additional server resource allocations such as CPU, RAM and disk caching
Cloudflare CDN (content delivery networks)
Also be sure to optimise your website to further enhance the performance in conjunction with the fast web host.
Bandwidth
Bandwidth is another factor which dictates, how much you can access your website at the same time. More clearly, bandwidth defines the extent of traffics and volume of data that can transmit between your website, users and the internet. As your website gets busy (something we all aim for), we want to make sure there's enough bandwidth to serve everyone.
As web host don't always offer unlimited bandwidth, check the user stats to ensure you are on the right plan because if your bandwidth allocation runs out, your website becomes inaccessible.
Security / Backups
Security is a critical factor in today's digital landscape. Poor Web Hosting/Website security can pull down you SEO rankings as hackers can use your website to create spam and negative back links. Even worse, they can bring down your entire website so its important to have daily backups, so you can restore your website. Make sure your Webhost provides nightly backups as part of your hosting plan.
Search Engines are now encouraging all website owners to move onto HTTPS or SSL (Secure Socket Layer) to protect data. Search engines has even gone to the extent to reward websites with a slight SEO ranking boost to adopt the security protocol. Be sure to check if the web host offers this as part of the plan and if not, obtain a SSL certificate from a third party provider.
Technical Support
When your website has issues or its down, it can be very stressful, leading you to start to panic. Therefore having 24/7 tech support is critical as you don't know when your website can be affected. Prompt service and their technical ability plays a role with your choice of Web hosts.
Conclusion
Before purchasing a web host, you should consider these facts not only for user experience but also for your SEO efforts. Research to check whether a web host company is reputable or not. Check reviews to better understand their performance, reliability and customer service.
Here at LINE IT, we have gone through number of Web hosts and the one we recommend is DreamIT Host for our Web Design Services in Perth. Their managed hosting plans provides:
SSD hosting as a standard
Servers centrally located in Australia
Free SSL certificate encryption
Australian local support team (Fantastic Service)
99.95% Uptime
Cloudflare CDN
Nightly Backup